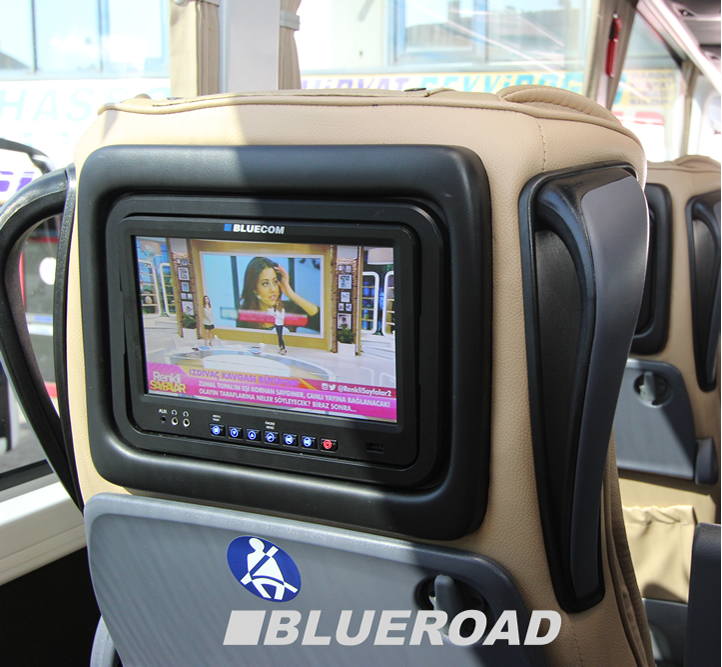 BLUEROAD, is the global leader Infotainment and entertainment monitor solutions for coach&buses, trucks, railway and commercial sectors. We have more than 15 years experince for bus coach multimedia systems production and installing.
We provide bus coach Infotainment and entertainment seat monitors and solutions , bus coach wifi VOD server solutions for passangers , bus coach multimedia systems, bus coach audio video systems and bus coach entertainment systems and bus coach VOD MOD systems more than 20 countries. There is more than 400.000 pcs seat monitor are working on the all of world roads.
With more than 15 years of experience and expertise in automotive industry, our team is also capable of supplying extensive product design, engineering and manufacturing services to our partners in bus coach manufacturers, bus coach travel companies , bus coach seat manufacturers on industrial and commercial sectors. Our mission is to deliver superior products and services that exceed customer's expectation with the most advanced technologies, high-quality manufacturing and supply chain management.